...news breaking from SoCal, apparently David Foster Wallace hanged himself in his family home last night in Claremont, CA. Guy was one of the true literary geniuses of our time, and he was legitimately proud of his smalltown Illinois upbringing, too. Dunno what drove him to this, but I do know that he seemed to struggle with writing anything of length to follow "Infinite Jest", and perhaps that got the best of him.
RIP.
I'm off to see a concert, we'll lift a few pints in DFW's honor.
--------------------------------------------------------------------
David Foster Wallace Dead
Written by Edward Champion Posted on September 13, 2008
Filed Under
Wallace, David Foster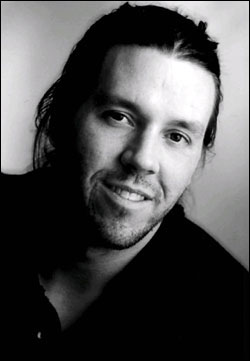 I've received terrible news from an anonymous source. David Foster Wallace, the talented writer of
Infinite Jest
, is dead of an apparent suicide. I have confirmed with multiple sources that this is indeed the case.
The Claremont Police Department informed me that they answered a suicide call at Mr. Wallace's residential address, in which someone had discovered a deceased individual. The name of the deceased has been withheld.
I have also contacted the Los Angeles County Coroner and I received partial confirmation from them too. At the time, I called, they were in the process of informing the family.
I have also left a message for Wallace's agent, Bonnie Nadell, to find out if she knows anything.
But the facts indicate that David Foster Wallace is dead of suicide at the age of 46. This is a terrible blow for American letters. And I hope to have more later.
UPDATE:
The
Los Angeles Times
's Joel Rubin
has also confirmed Wallace's suicide
. According to Rubin:
Jackie Morales, a records clerk at the Claremont Police Department, said Wallace's wife called police at 9:30 p.m. Friday saying she had returned home to find her husband had hanged himself.

UPDATE 2:
Gawker has
also confirmed with the police
. And here's
the Metafilter thread
.]