At least until it got condemned. We are going to tear this down and build a new house, but I thought I would share these. I have never seen anything this bad and probably never will again. This is in Webster...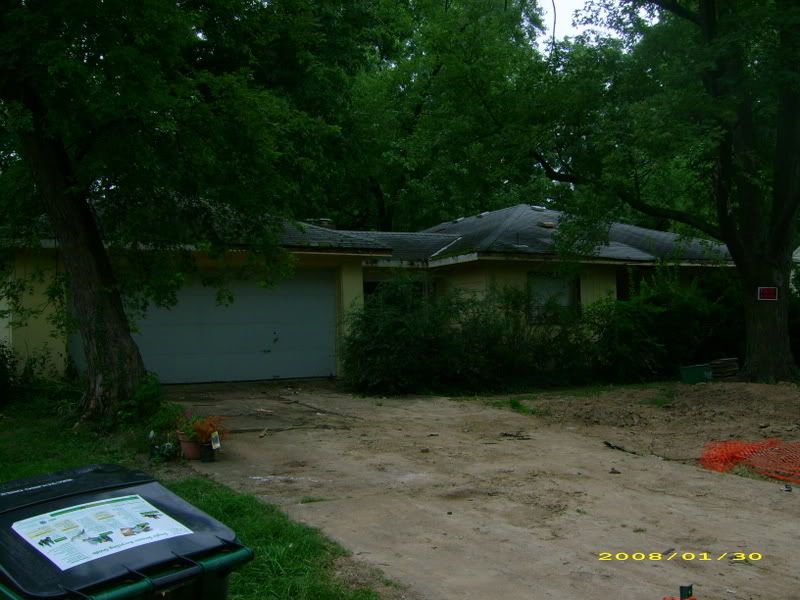 The outside, not well maintained, but nothing too bad.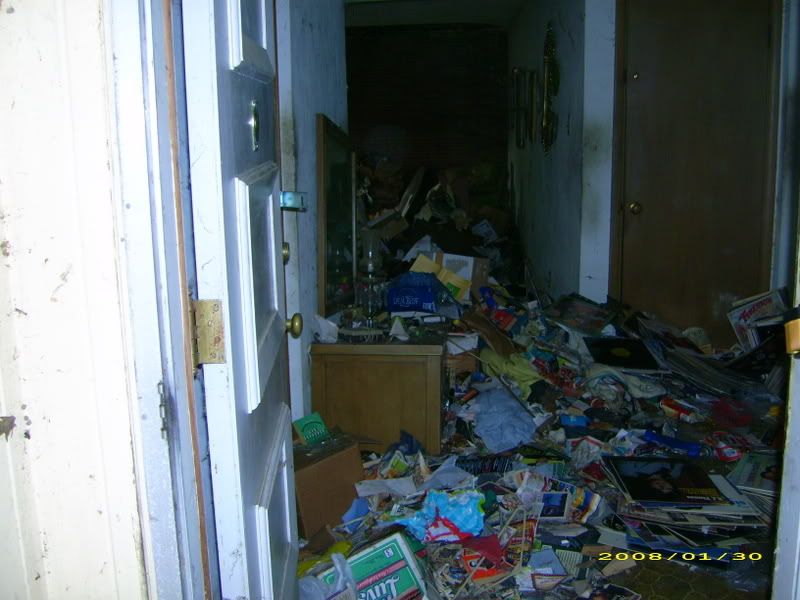 This is what you see when you open the front door. This is also where the guy doing tests for the EPA decided he would just test a few things from the garage.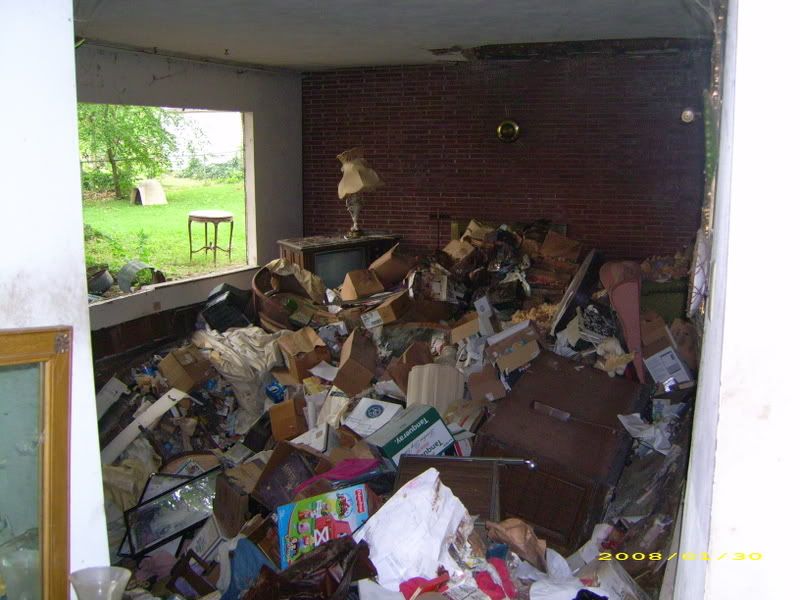 Walk a little further in and you get a nice view of the living room.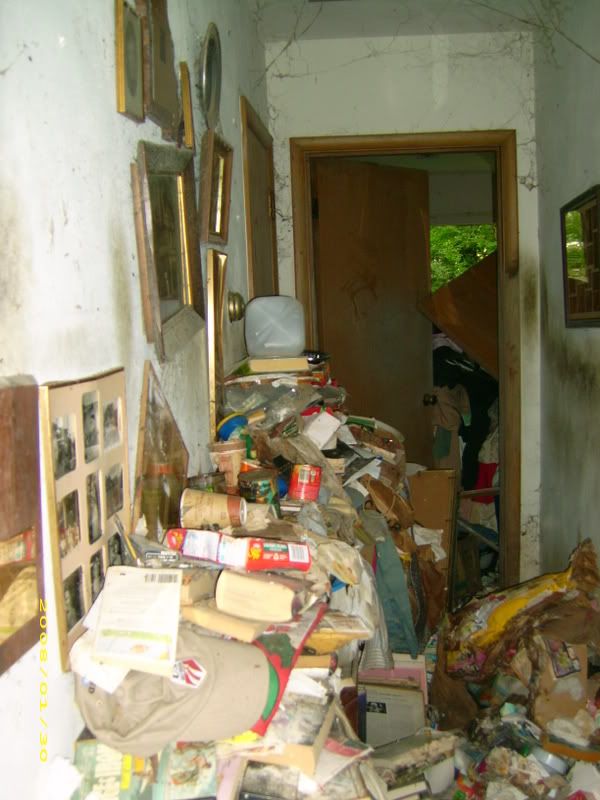 A hallway into the bedroom. I had to get into the bedroom through a window in the back.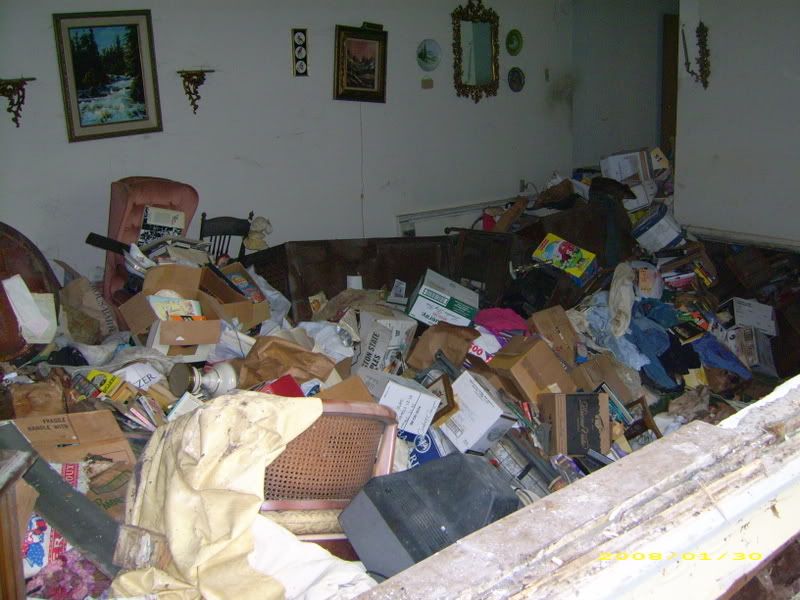 This is another view of living room.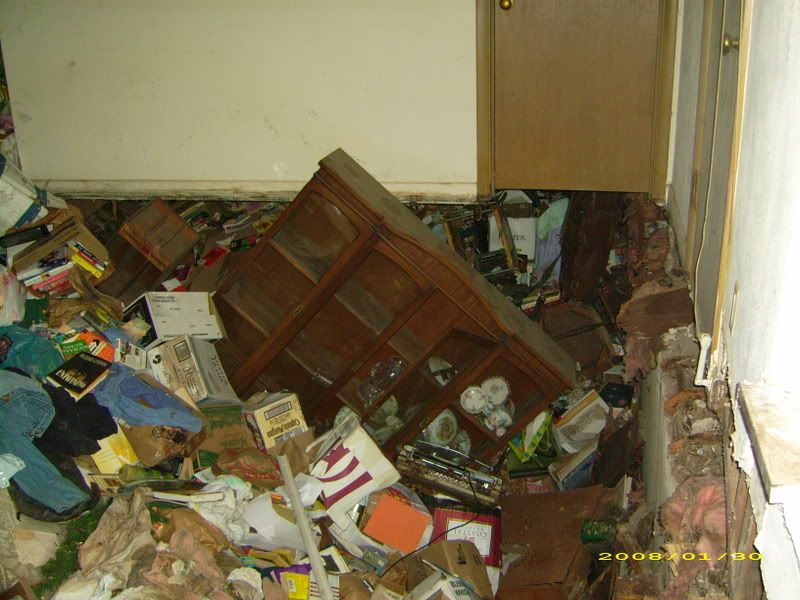 As you can see, the floor collapsed. It collapsed in a lot of places in fact.
Some pics I took of the bedroom I had to get into through the window: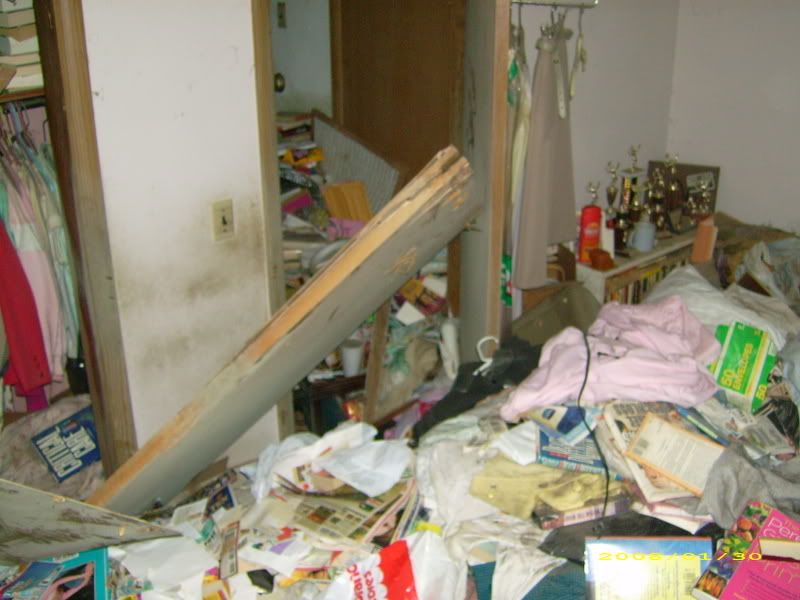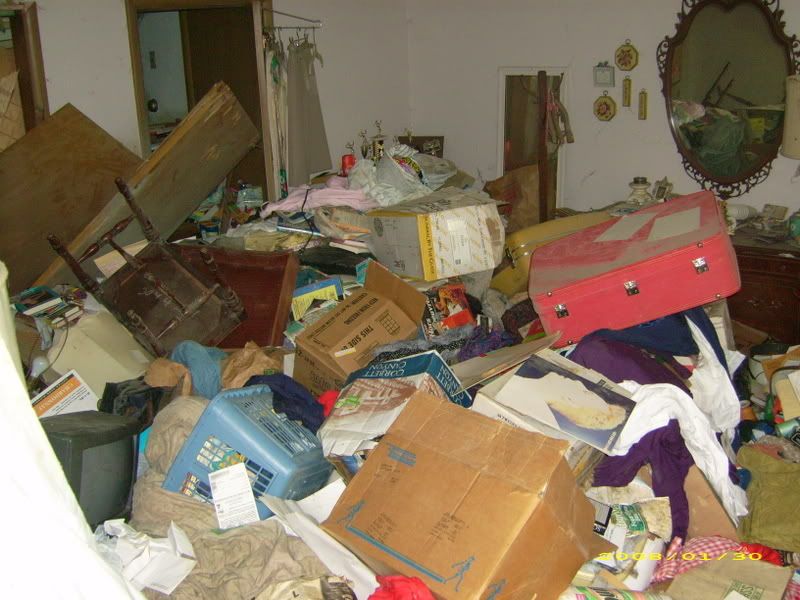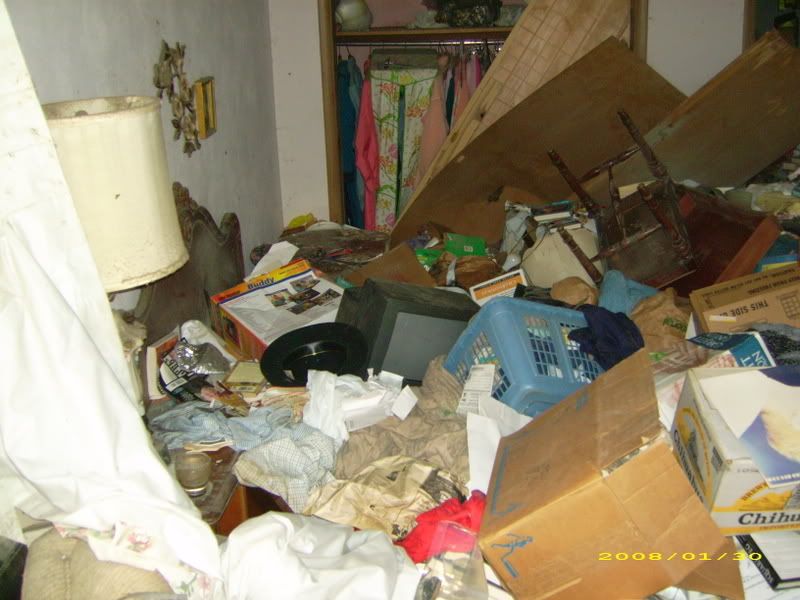 The place was condemned not long before we bought it. The woman was living in her car in the driveway. But before that she was actually living in this dump. The sewer backed up, and rather than get it fixed she just used buckets. It's gross. I did find like 300 albums and some of them are actually pretty good. If I could just get the moldy smell out.