Bertha has formed. Doubtful to hit the US and might hit Bermuda
Here are some pictures from the last Bertha to hit in 1996. Not the biggest pictures but a few anyhoo.
One of the stores ready as I was heading out of town is first. Second is when I went outside while in the eye of the storm. Third is one is a tree covering half of the highway back into town. That is around the town of Richlands, NC.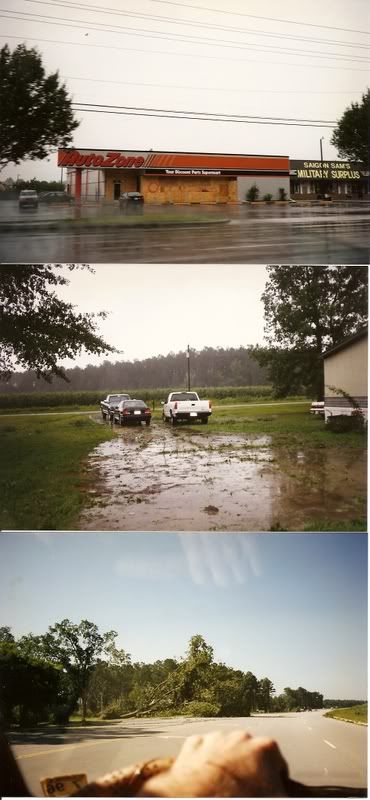 Below left is Mr. Cheapo gas..litteraly.
To the right is a tractor trailer that fell on a VW bug
The below pictures are on Camp Lejeune.