My own little obit. Some of you may remember his picture on the back of Rush's first album.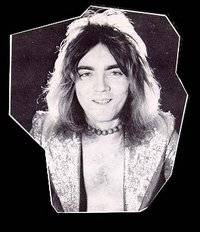 John Rutsey, founding drummer for Rush who played on the eponymous debut album, died May 11 from a heart attack brought on by complications from diabetes.
Rutsey and Lifeson founded the band, with Geddy Lee doing two stints with the fledgling hard rock outfit before becoming the permanent bassist and singer.
Rutsey's brother came up with the name for the band, and Geddy and Alex cut their teeth on Rutsey and his brother's record collection -- the first time they heard Led Zeppelin and Cream was in that Toronto basement.
Because of his diabetes -- which was a much more devastating disease in the early 1970s -- Rutsey begged off the tour after Rush financed their own debut album and was replaced by Neil Peart on the night of their first show of their first tour of America.
He gave up music and became a bodybuilder, using fitness to try to keep a handle on his disease.
Without him there would be no Rush, but he's been tossed into the dustbin of history because of Peart's reputation and station in the band for the past 33 years.
John Rutsey was 55. RIP.