Game On!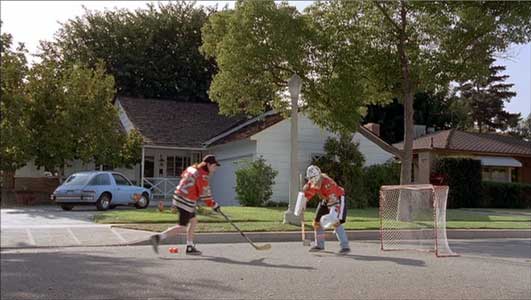 The New York Times
May 10, 2008
After Dispute With Junta, U.N. Resuming
Myanmar
Aid
By SETH MYDANS
BANGKOK — The United Nations suspended relief supplies to Myanmar on Friday after the military government seized the food and equipment it had already sent into the country and turned away two aid workers but said it would resume the aid flights on Saturday.
"All the food aid and equipment that we managed to get in has been confiscated," said Paul Risley, World Food Program in
Bangkok
.
The program said it would send in two relief flights as planned on Saturday, while negotiations continued with the government about the distribution of supplies. Pentagon officials say they have assembled a considerable number of ships, helicopters, transport airplanes and marines in the region to assist in cyclone relief. But by mid-day Friday, the junta had given the go-ahead for one American airplane with relief supplies to land on its territory, according to a Pentagon official, who spoke on condition of anonymity to describe diplomatic contacts between the two nations.
Myanmar
has only allowed a handful of flights in the last two days after blocking most international aid — including necessities like food, water, medicine and blankets and tents.
Six days after the cyclone struck, ravaging much of
Myanmar
's coast, the scale of the damage has yet to be fully assessed. Reports from inside the country, including from the few outside organizations allowed to operate there, suggest that food and clean water are scarce or entirely unavailable in the worst-struck areas, and that the death toll could escalate from the official count of 22,500. Aid officials and health experts are deeply worried about new ravages from diseases like cholera and acute diarrhea. But there is little hard data.
Two of four United Nations experts who flew in on Friday were turned back at the airport for unknown reasons, said John Holmes, a relief coordinator for the United Nations.
Myanmar
's military junta said in a statement it was willing to receive disaster relief from the outside world but would distribute supplies itself rather than allowing in relief workers. But aid agencies want to coordinate and control their own aid.
Myanmar
said it had turned back one relief flight because, in addition to disaster relief supplies, it carried disaster assessment experts and an unauthorized media group.
"
Myanmar
is not in a position to receive rescue and information teams from foreign countries at the moment," the statement, from the Foreign Ministry, said. "But at present
Myanmar
is giving priority to receiving relief aid and distributing it to the storm-hit regions with its own resources."
The first of two major international aid shipments arrived Thursday by aircraft from the United Nations World Food Program, carrying high-energy biscuits, water containers, food and plastic sheets. Altogether, by one count, 11 chartered planes with relief supplies have landed in
Myanmar
, a tiny amount for a disaster that the United Nations said has affected 1.5 million people.
Doctors Without Borders, which had been running large H.I.V. and malaria programs in Myanmar, has about 80 staff members in the Delta region and is sending more in, said Frank Smithuis, the group's head of mission. In a telephone interview from
Yangon
on Friday, he said the group was distributing food and medicine from the stores it already had in place.
In the worst-affected areas, he said, 95 percent of the people had lost their homes and everything they owned, and were in desperate need of food, water and shelter.
Mr. Smithuis said his group was dispatching teams of six — a doctor, a nurse, a medical assistant, two water and sanitation workers and a food distributor who would hire local people to help distribute food.
The teams are seeing many people injured by the storm who have infected wounds that need to be drained and treated with antibiotics, he said.
"It sounds like we have everything under control and that's not true," Mr. Smithuis said. "The area is wide and there's a lot of people. We don't see other players, we don't see other help."
He added: "I've been in this country 14 years and I've never seen a storm like this."
The White House welcomed the news on Friday that
Myanmar
would allow some American aid in on Monday. And the Pentagon official said: "We will seek to work with our partners who can get the supplies to the people who need them. We hope that this is the beginning of broader support between the
United States
and
Burma
to help the Burmese people."
Among the forces the
United States
could call on is the Essex Strike Group, which was in the region for Cobra Gold military exercises with
Thailand
. The group transferred a dozen transport helicopters to
Thailand
, where they could fly to
Myanmar
in a matter of hours with relief supplies. The ships are moving toward waters off
Myanmar
to be available with medical and other relief or reconstruction capabilities on board.
Aboard the ships are amphibious landing craft that can move onto battered shorelines and can carry personnel and supplies to remote locations, inaccessible by road.
"We will come, provide assistance, and then leave — just like in Bangladesh, Indonesia, and other places where we have provided assistance," said Maj. Stewart Upton of the Marine Corps, a Pentagon spokesman.
Military officials said a number of ground troops had been pulled from the 1,800-strong 31st Marine Expeditionary Unit aboard the Essex Strike Group, and had moved into
Thailand
.
The Cobra Gold Exercise, which remains under way, had missions that included the deployment of heavy moving equipment that could be used in clearing and reconstruction in the cyclone zone, officials said.
Among the ships, the
Essex
can produce 50,000 gallons of fresh water per day, while the
Harpers Ferry
and
Juneau
each can produce 10,000 gallons of fresh water per day.
Other navy ships in the region include the Blue Ridge, serving as 7th Fleet flag ship; the Kitty Hawk carrier strike group; the carrier Nimitz, and the destroyer Mustin. All have standard hospital and relief capabilities on board.
Four KC-130J transport and fuel planes have landed in Korat, Thailand, and three C-130 transports now are in Utaphao, Thailand, officials said. Also, a larger C-17 was flown to Thailand with water purification systems and packaged military meals on board.
A team of four dozen military personnel also flew to Thailand, officials said. The team is trained to set up an airstrip in difficult terrain so that relief aircraft can land. But they are waiting.
One United Nations official said he had never seen such delays in delivering relief supplies and aid officials. In Indonesia after the tsunami in 2004, he said, an air bridge of daily flights was established within 48 hours.
"The frustration caused by what appears to be a paperwork delay is unprecedented in modern humanitarian relief efforts," said Mr. Risley. "It's astonishing."
He said his agency alone had submitted 10 visa applications for relief workers but that none had been approved before consulates shut down for the weekend.
"We strongly urge the government of Myanmar to process these visa applications as quickly as possible, including working over the weekend," he said.
In Thailand, in addition to aid workers United States Air Force transport aircraft and helicopters waited at an airport for permission to enter Myanmar with supplies.
"We are in a long line of nations who are ready, willing and able to help, but also, of course, in a long line of nations the Burmese don't trust," said the United States ambassador to Thailand, Eric John.
He said that on Thursday Myanmar appeared to agree to accept American aid, but then said it would not accept the aid. He said it was not clear whether there had been a misunderstanding or a change of mind.
Also in Bangkok, it appeared that Prime Minister Samak Sundaravej had changed his mind about visiting Myanmar to discuss the relief operation, canceling the trip because the leaders would not welcome aid workers.
"After they said today they would not welcome foreign staff, there is no point of me going there," Mr. Samak said.
In New York, United Nations officials all but demanded Thursday that the government open its doors.
"The situation is profoundly worrying," said Mr. Holmes, the United Nations official in charge of the relief effort, speaking in unusually candid language for a diplomat. "They have simply not facilitated access in the way we have a right to expect."
Mr. Holmes's predecessor in that job, Jan Egeland, said, "children are going to die from diarrhea because of this government's inaction."
The cyclone struck a country particularly ill-equipped to deal with a public health catastrophe, said Dr. Chris Beyrer, an epidemiologist at Johns Hopkins who has worked extensively in Myanmar.
Under the military government, the public health infrastructure has been crumbling for decades, he said.
Malaria is already endemic, and many people with AIDS and tuberculosis are going untreated, he said. "We don't think the blood supply is safe or adequately screened," Dr. Beyrer said, adding that people injured in the storm and in need of transfusions face the risk of infection and blood-borne diseases.
In
Geneva
on Friday, a spokeswoman for the United Nations said it was putting together an urgent appeal for funding that would cover its relief efforts in
Myanmar
over the next six months.
Moon