Ladies and gentlemen, I bring you
The Hamdog
(click to enlarge)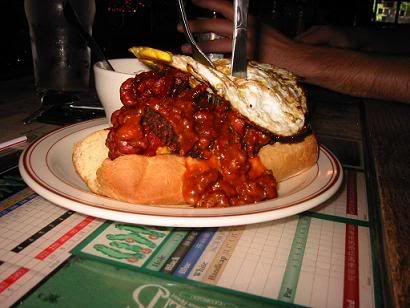 This is a hot dog, wrapped in a hamburger patty, deep-fried, and then covered in chili, cheese, onions, and a fried egg.
If that isn't enough, this one will whack you in the head:
The Luther Burger
(click to enlarge)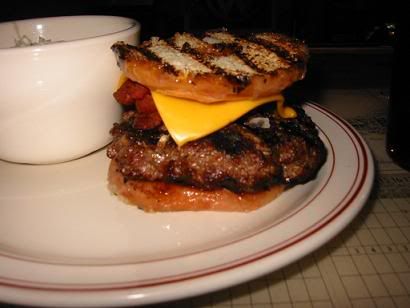 Prepare your coronaries for this one, guys - that's
a bacon cheeseburger served on a Krispy-Kreme donut bun.
The same place (Mulligan's, in Decatur, GA) serves both of these. I admire professionalism wherever I see it, and these guys are clearly artery-clogging professionals.