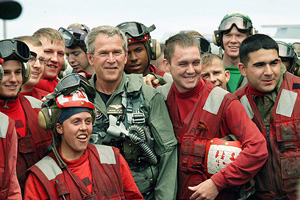 Lets not politicize the war, lets not walk on the backs of dead men and women to win an election.
I'd love to have seen the reaction to Clinton wearing a uniform he had no reason to wear just for a photo op.
Yes lets show Dubya in a uniform he ran from during Nam, but not this picture of brave young men who gave their lives for our country.
Yes lets not politicize this.