No offocial watches or warnings have been posted but the Sun has been going crazy for ther past 2 - 3 days producing X Class Solar flares that have produced an S3 solar radiation storm along with full halo coronal mass ejections. There have been 7 X class flares since September 8th. Normally 1 a month is a lot. The sun spot producing the activity is huge, about 10 - 20 times the size of Earth.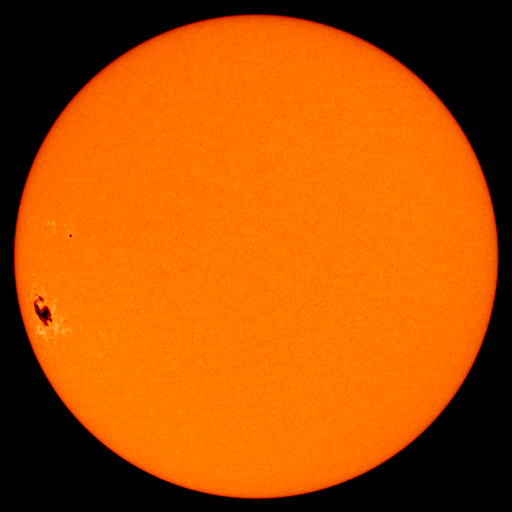 In English that means there is a whole lot of shit getting ready to hit the Earth.
I will let you all know if/when a warning is issued.
Region 808 is responsible for 7 major energetic solar flares during the last 24 hours, at least three of which are suspected to be prolific proton flares. Energetic protons have resulted in a category S3 radiation storm. The intensity of the radiation storm is expected to sporadically increase during the next week to perhaps S4 levels, provided Region 808 maintains its existing capability of producing prolific energetic flare activity. Region 808 is a magnetically complex active region, with a very strong magnetic delta configuration evident. The region very closely resembles an island-delta configuration, and as such is likely to continue to produce violent outbursts of activity into the forseeable near-future.

Geomagnetic and Auroral Activity Update

Periods of minor to major geomagnetic and auroral storm conditions will be possible later on Saturday and particularly on Sunday from recent coronal mass ejection activity. Stronger periods of activity are very likely to be observed next week as the complex sunspot group continues to produce extremely energetic solar events.